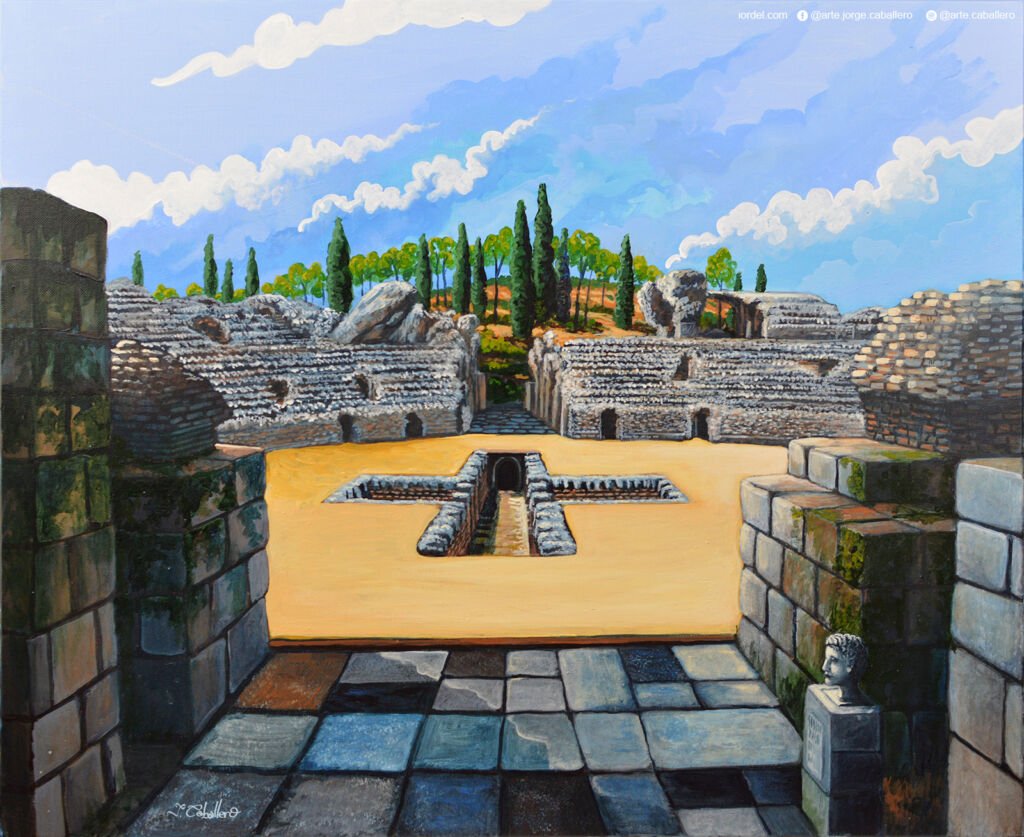 The Roman City of Italica. The Amphitheater

Seville

The Roman City of Italica, the amphitheater. It was built within the first Roman city in Hispania, Itálica, founded in 206 BC. C. Located near Seville.
It was the setting for Game of Thrones (GOT) The Dragonpit. The meeting of the queens.
Roman Legacy Series in Andalusia.
Original Size: 73cm x 60cm
Please check how the artwork fits in the product.
In some cases you only see a section of the painting.

[fusion_woo_shortcodes][products limit="10″ columns="4″ orderby="popularity" tag="N148″ ][/fusion_woo_shortcodes]
This Series tries to expose the history and the hidden gems that so many corners of the Campo de Gibraltar and other parts of Andalucia.
Arte Caballero | iodel | Jorge Caballero | Arte Campo de Gibraltar & Gibraltar  | Costa del Sol | Costa de la Luz | Flamenco & Danza | Surreal Golf | Music