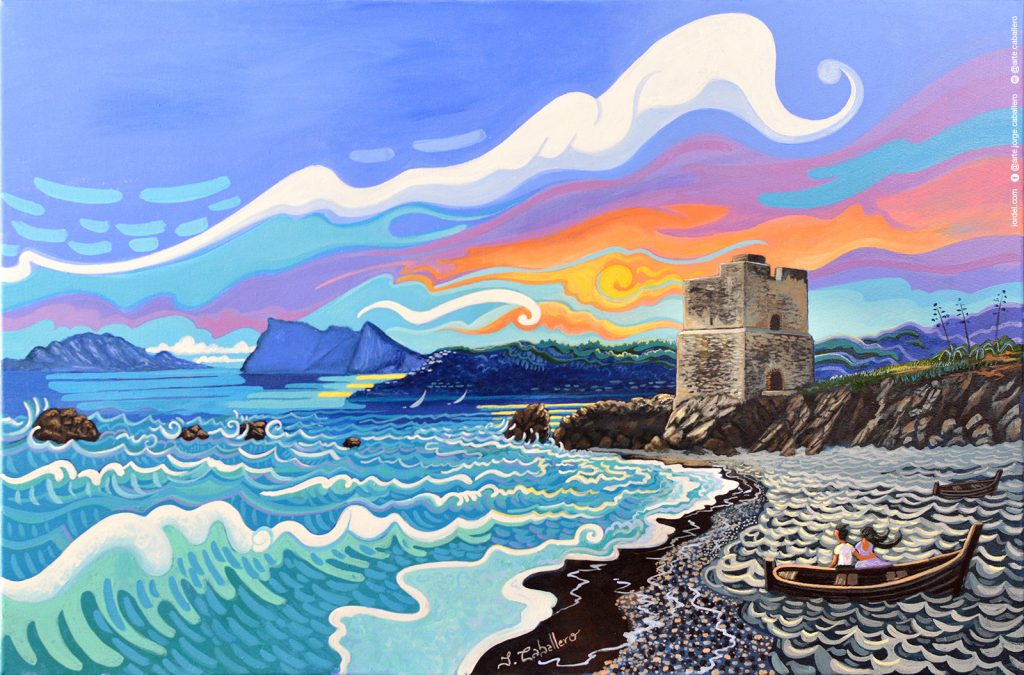 The Salt Tower
Casares Costa

The Salt Tower was called because there was a salt flat next to the tower, which was also used for salt storage. It was mainly part of the Kingdom of Granada's defence system against the Christians from Algeciras. As of the 16th century, it became part of the official coastal tower system in the kingdom of Castille for surveillance and defence against Berber pirates.
Original Size: 70cm x 50cm
SHOP | N149 – The Salt Tower
SHOP | N149 – The Salt Tower
Please check how the artwork fits in the product.
In some cases you only see a section of the painting.

[fusion_woo_shortcodes][products limit="10″ columns="4″ orderby="popularity" tag="N149″ ][/fusion_woo_shortcodes]
Campo de Gibraltar Art Series
This Series tries to expose the natural beauty and the hidden gems that so many corners of the Campo de Gibraltar has to offer.  La Linea. Algeciras, San Roque, Los Barrios, Tarifa, San Martin del Tesorillo, Pelayo, Bolonia, TorreGuadiaro, Guadiaro, Atlanterra, Campamento, Puente Mayorga, Palmones, Fascinas, Tahivilla, San Enrique,… This art series is still growing.
Arte Caballero | iodel | Jorge Caballero | Arte Campo de Gibraltar & Gibraltar  | Costa del Sol | Costa de la Luz | Flamenco & Danza | Surreal Golf | Music