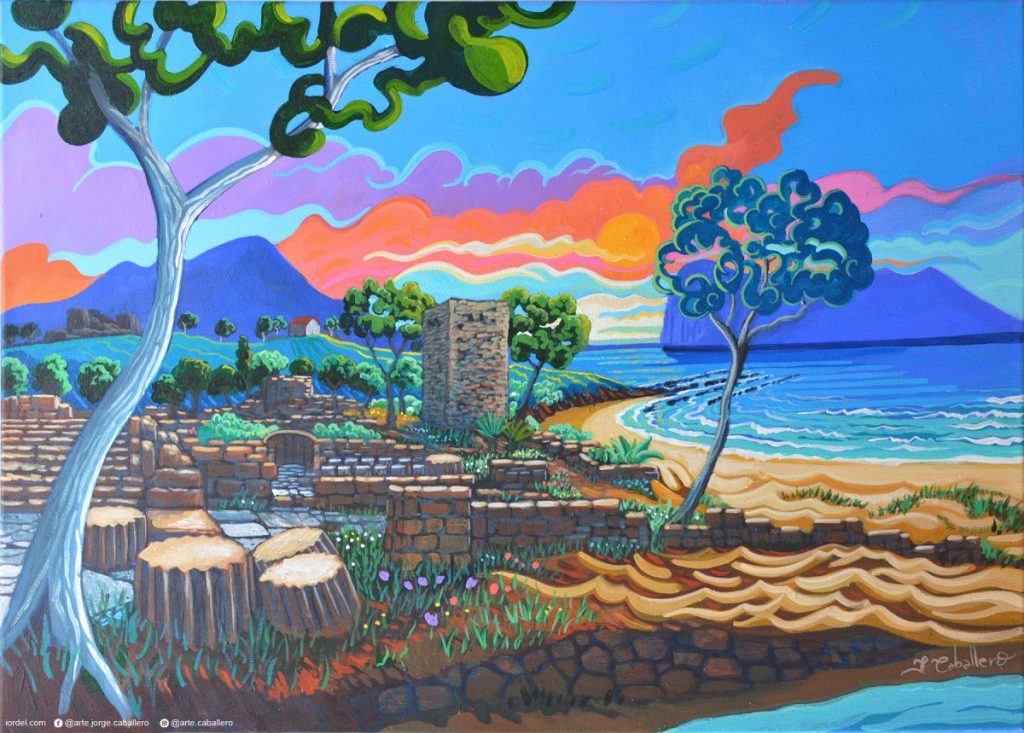 The Roman City of Carteia
Guadarranque – San Roque

The Roman City of Carteia, Guadarranque, San Roque 😍 The historical jewel of the bay. A city of great importance in our past. It extended from Palmones to Punta Mala almost in La Linea, with Puente Mayorga being the pottery district. It had a theater as big as the one in Mérida, a Roman circus,…
The view is not exactly realistic, I was looking for a composition that had several areas of Carteia in the painting.
Original Size: 70cm x 50cm
SHOP | N148 – The Roman City of Carteia
SHOP | N148 – The Roman City of Carteia
Please check how the artwork fits in the product.
In some cases you only see a section of the painting.

Campo de Gibraltar Art Series
N148 – The Roman City of Carteia
This Series tries to expose the natural beauty and the hidden gems that so many corners of the Campo de Gibraltar has to offer.  La Linea. Algeciras, San Roque, Los Barrios, Tarifa, San Martin del Tesorillo, Pelayo, Bolonia, TorreGuadiaro, Guadiaro, Atlanterra, Campamento, Puente Mayorga, Palmones, Fascinas, Tahivilla, San Enrique,… This art series is still growing.
Arte Caballero | iodel | Jorge Caballero | Arte Campo de Gibraltar & Gibraltar  | Costa del Sol | Costa de la Luz | Flamenco & Danza | Surreal Golf | Music