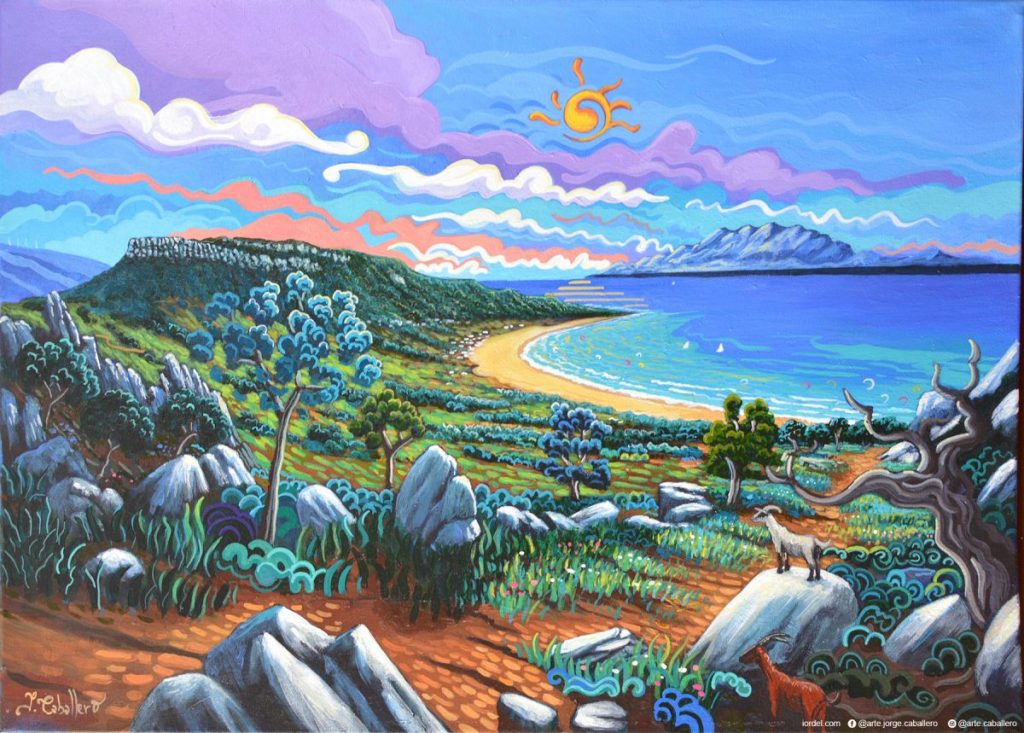 Sierra de la Plata
Bolonia, Tarifa

Sierra de la Plata en Bolonia, Tarifa. Bajando desde la Silla del Papa* hacia la duna de Bolonia, con el monte Bartolo y Jebel Musa en Africa al fondo.
*La Silla del Papa es un yacimiento arqueológico que consiste en un oppidum de origen púnico, se llamaba Bailo.
Original Size: 70cm x 50cm
Please check how the artwork fits in the product.
In some cases you only see a section of the painting.

This Series tries to expose all the natural beauty that the Rock has to offer.  The Rock of Gibraltar, also known as the Jabel-al-Tariq, is a monolithic limestone promontory located in the territory of Gibraltar, near the southwestern tip of Europe on the Iberian Peninsula. It is 426 m high. This art series is still growing.
Campo de Gibraltar Art Series
This Series tries to expose the natural beauty and the hidden gems that so many corners of the Campo de Gibraltar has to offer.  La Linea. Algeciras, San Roque, Los Barrios, Tarifa, San Martin del Tesorillo, Pelayo, Bolonia, TorreGuadiaro, Guadiaro, Atlanterra, Campamento, Puente Mayorga, Palmones, Fascinas, Tahivilla, San Enrique,… This art series is still growing.
Arte Caballero | iodel | Jorge Caballero | Arte Campo de Gibraltar & Gibraltar  | Costa del Sol | Costa de la Luz | Flamenco & Danza | Surreal Golf | Music