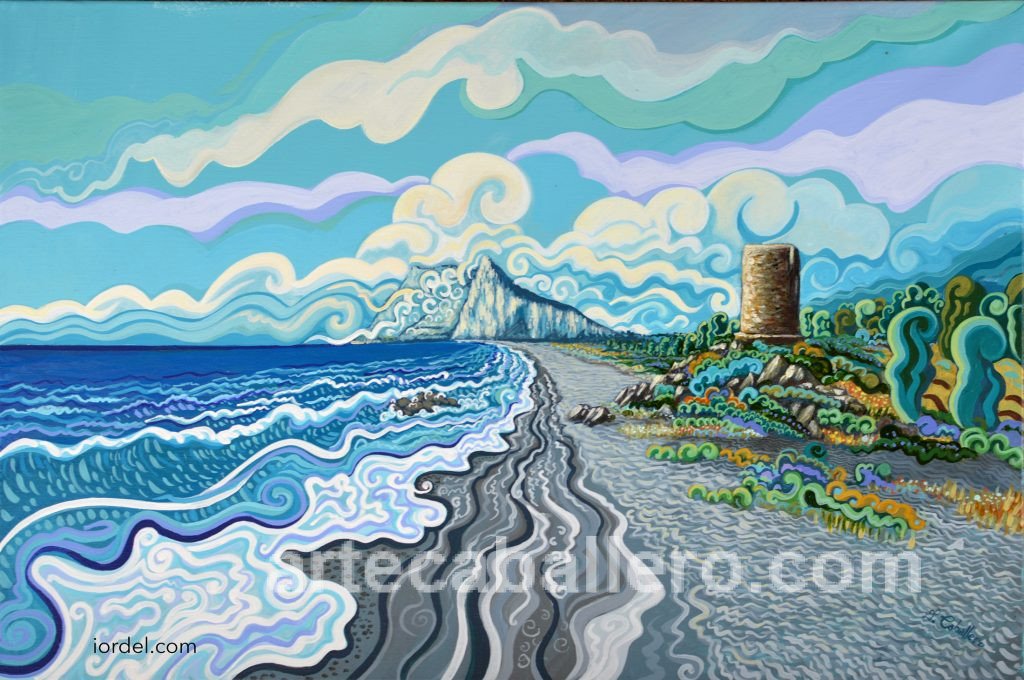 La Primera Torre
La Linea de la Concepción

The Torre Nueva, also called Torrenueva and sometimes Torre Sabá, is a beacon located in the Andalusian town of La Línea de la Concepción and is one of the 44 towers of the same characteristics that dotted the Spanish coast from the river Guadiaro to the border with Portugal. All of them were built during the reign of Felipe III, along with others located along the Mediterranean coast from Málaga to Catalonia.
The purpose of these watchtowers was to warn the coastal population of the presence of Berber pirate ships, for which smoke signals and bonfires were used. At the top of each tower, there was always a bundle of dry wood to be burned immediately in case of danger, transmitting the alarm signal to the towers nearby.
The Torre Nueva communicated visually with the Torre Nueva de Guadiaro and the Torre Carbonera. As of 2017 it is in a relatively good state of conservation, integrated with the beach of Playa de Torrenueva to which it gives its name.
Original Size: 90cm x 60cm
Please check how the artwork fits in the product.
In some cases you only see a section of the painting.

[fusion_woo_shortcodes][products limit="10″ columns="4″ orderby="popularity" tag="N31″ ][/fusion_woo_shortcodes]
This Series tries to expose all the natural beauty that the Rock has to offer.  The Rock of Gibraltar, also known as the Jabel-al-Tariq, is a monolithic limestone promontory located in the territory of Gibraltar, near the southwestern tip of Europe on the Iberian Peninsula. It is 426 m high. This art series is still growing.
Campo de Gibraltar Art Series
This Series tries to expose the natural beauty and the hidden gems that so many corners of the Campo de Gibraltar has to offer.  La Linea. Algeciras, San Roque, Los Barrios, Tarifa, San Martin del Tesorillo, Pelayo, Bolonia, TorreGuadiaro, Guadiaro, Atlanterra, Campamento, Puente Mayorga, Palmones, Fascinas, Tahivilla, San Enrique,… This art series is still growing.
Arte Caballero | iodel | Jorge Caballero | Arte Campo de Gibraltar & Gibraltar  | Costa del Sol | Costa de la Luz | Flamenco & Danza | Surreal Golf | Music