Mural Medieval Times – Myrtle Beach, South Carolina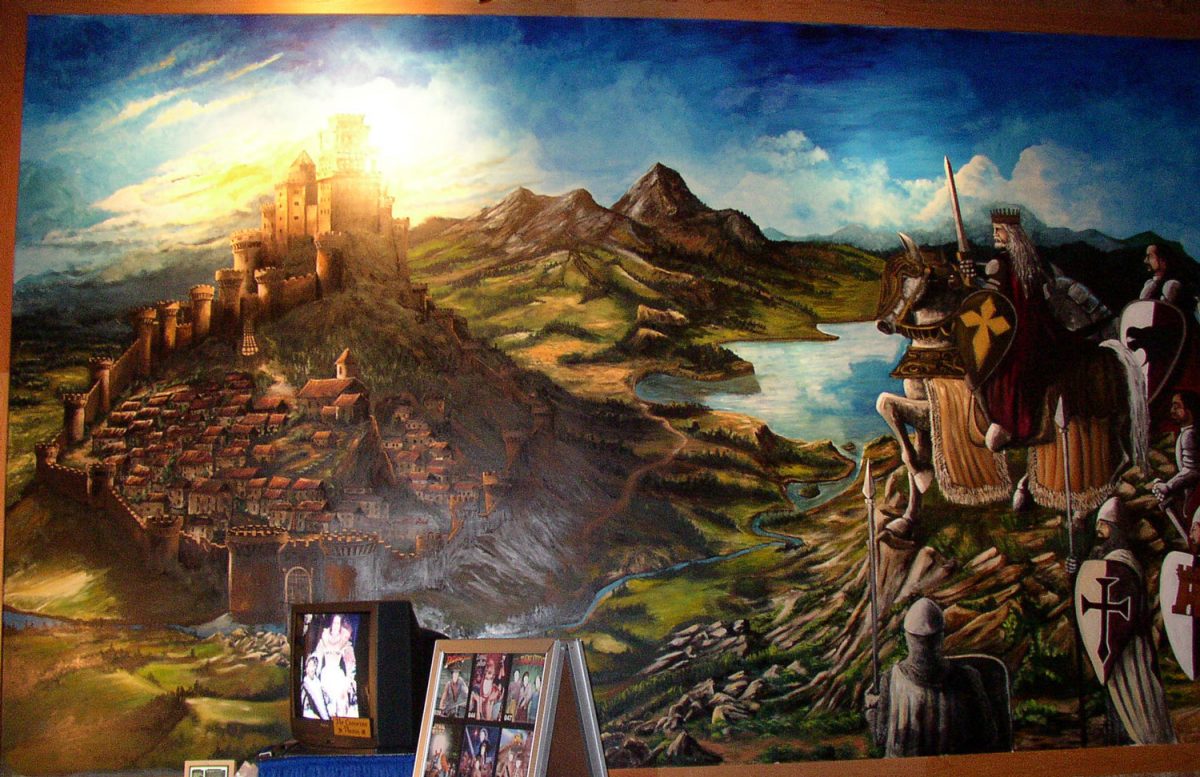 The story behind the Mural
M edieval Times Dinner and Tournament is a family theater for dinners with medieval-style games, sword fighting and jousting.
I was commissioned to do two murals one inse and one outside. The One inside is called – The King's Arrival. It portraits the king returning home to his castle. The idea of the city and tower of homenage I got it from Castle of Loarre in Huesca, Aragón, Spain. I added my bit of imagination to it and brought it to life. The characters in the mural are real people that worked at the comapany.
The one outside was much more simple. The knights that fight in the show riding together. This is part of the company's theme.
Arte Caballero | iodel | Jorge Caballero | Arte Campo de Gibraltar & Gibraltar  | Costa del Sol | Costa de la Luz | Flamenco & Danza | Surreal Golf | Music